What is a CVT Transmission?
"CVT" stands for continuously variable transmission. A CVT transmission uses a pair of variable-diameter pulleys and a belt or chain to provide unlimited gear ratios.
How does a CVT work?
To illustrate, think of a traditional automatic or manual transmission. They're built with a defined number of gears, for example first through sixth (plus reverse). The transmission can operate in only one gear at a time. You typically feel a slight surge with each gear change.
CVTs, however, offer unlimited gear ratios.
Take a look at the image. You can see the metal belt connecting the two pulleys. Depending on engine speed and load, the computer automatically varies the pulley sizes to ensure the optimal gear ratio for the driving conditions.
CVT transmission pros and cons
What good does that do?
Imagine pedaling a bike. As you approach a steep hill, you adjust the shifters so a smaller chainring attached to the pedals is driving a larger sprocket on the rear wheel. This reduces the effort required to move the bike.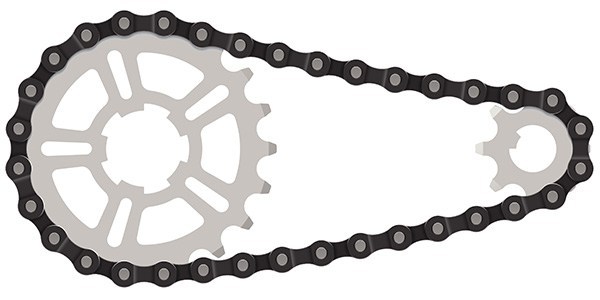 When you reach a stretch of flat road, you adjust the gear ratio again so a larger chainring attached to the pedals is driving a smaller sprocket. This helps achieve the perfect balance between energy expended and bicycle speed.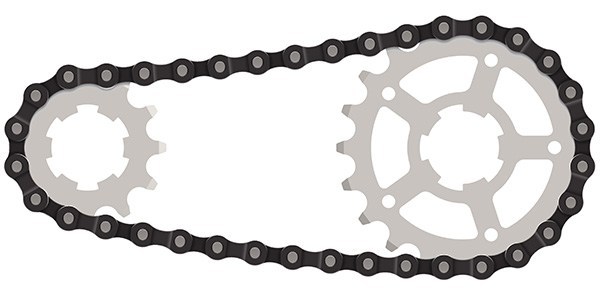 The same principle applies to a CVT, except the computer does all the thinking for you. When starting from a dead stop, it varies the pulley diameters (smaller drive pulley and larger driven pulley) so the engine can move the car as efficiently as possible. As you accelerate, it continuously varies the pulley sizes to keep the engine in its "sweet spot," which results in improved fuel economy. Plus, you never feel the gear engagements because, in effect, there aren't any.
CVTs gaining in popularity – but there are negatives
These benefits are why many car makers, including Nissan, Honda and Toyota are introducing more vehicles with CVTs.
There are drawbacks, however, including the "rubber-band effect" (you rev the engine, yet it takes a moment for vehicle speed to catch up) and lack of driver involvement (zero fun). In addition, most CVTs' relatively diminutive parts can't handle the power and torque of the truck or SUV you use to tow your boat or camper, which is why you find them mostly on smaller cars. Although there are some exceptions, as the list shows, which shows popular vehicles with a CVT.
What cars have a CVT transmission?
Honda Accord
Honda HR-V
Mercedes-Benz A- and B-Class
Nissan Altima
Nissan Pathfinder
Subaru Forester
Subaru Impreza
Subaru Legacy
Subaru Outback
Toyota Camry
Toyota Highlander Hybrid
Toyota Prius
Slip into something special
One look at the guts of a CVT and you can't help but wonder how the belt doesn't just slip wildly over the pulleys.
Believe it or not, the transmission fluid plays a major role in ensuring the belt or chain remains in contact with the pulleys without slipping.
That's why CVTs require specialized CVT transmissions fluids, and not the traditional automatic or manual transmission fluid you probably have in your garage. CVT transmission fluids must be formulated with the correct frictional requirements to guard against slipping. Using the wrong fluid will reduce performance and potentially wreck your transmission.
Wear protection also important
Solid wear protection is also vital to maximizing CVT performance and life. That's why we designed AMSOIL Synthetic CVT Fluid to fight wear and help extend transmission life.
To demonstrate, we pitted AMSOIL Synthetic CVT Fluid against Nissan NS-2 CVT Fluid in a field trial. After 100,000 miles, the belt lubricated with AMSOIL Synthetic CVT Fluid demonstrated minimal wear, as you can see in the images. This helps you get the best performance and most life out of your CVT.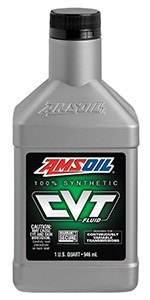 Buy AMSOIL Synthetic CVT Fluid
While driving purists may initially scoff at the notion of a transmission that requires no driver input, many eventually warm up to CVTs' increased gas mileage and smooth operability.
If you're one of them, make sure you protect it with a good CVT transmission fluid.