Why We Think the 2017 TORC Racing Season is Going to be Rowdy
I have a confession, race fans. I kind of love off-road racing (but shh, don't tell the others).
Someone here at AMSOIL once said the way to my heart is through wine and flowers. Au contraire. My response was, "actually, it's off-road trucks."
There's something about 900-plus horsepower beasts pinching around corners and throwing dirt that truly makes this sport the most exciting outdoor experience.
And, with the TORC: the Off-Road Championship "taking down" the Twin Cities of Minneapolis and St. Paul, Minn., this weekend, I'm here to share the love with a little preview of the upcoming 2017 season.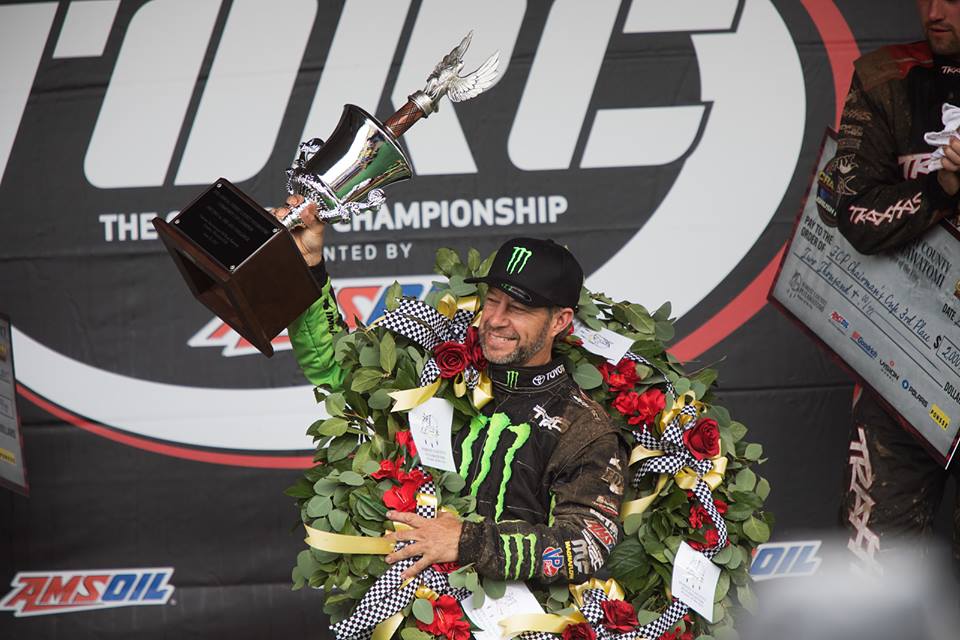 The New & Improved Pro 2wd Class
The cost of sustaining a competitive race team within the top three Pro classes has made it hard for racers to progress upward. New for the 2017 season, all Pro 2wd engines are required to have a capped maximum of 410 cubic inches. Also, only DOT tires available to the general public can be used in competition. The goal of these changes is to make racing more affordable and grow the Pro 2wd class. This season, a lot Sportsman racers will be moving up into Pro 2wd, creating a whole new ball game.
Pro 2wd driver and 2016 Crandon World Cup champion Keegan Kincaid reflects on the new rules: "With the new engine and DOT rule in Pro 2wd, be sure to look for racing to be even better and more affordable for everyone. I'm excited to watch the sport grow and look forward to being a part of it."
But that doesn't mean the Sportsman class will be lacking. For the first time ever, an added purse will be available each weekend of racing for the 2017 season. Historically, Midwest Off-Road Racing (MORR) has added a payout for Sportsman racers at Crandon International Raceway and Bark River International Raceway. But this year, the three additional tracks have decided to offer support, helping ensure more participation and more racing to watch this season.
The Keegan Show
And, speaking of Keegan, during the 2015 season Keegan Kincaid dabbled in the Pro 4×4 class by racing Mike Jenkins' truck for a round. That taste of action motivated Kincaid to race in the Pro 4×4 class this season.
Hailing from the motorsports mecca of Crandon, Wis., Kincaid has racing in his blood. His father, Jeff Kincaid, amassed eight Crandon World Cup Championships, creating a perfect platform for building a new Pro 4×4 truck for his son to race this season. He'll compete in the Pro 4×4 class all season. Having fallen just short of Pro 2wd champ C.J. Greaves last year, Kincaid's main mission this year is to knock C.J. and his father Johnny Greaves off the box.
The Return of the UTVs
Last season, TORC introduced both the Pro Stock and Pro Mod UTV classes to a select number of events. Fifteen racers came together last season for the first event in Elk River, Minn. Cut to the end of the 2016 season and TORC had amassed more than 50 drivers between the two classes throughout the season.
This season, UTV racers will be able to compete at all seven events, and with the purchase of a production UTV from manufacturers such as Polaris, Yamaha and Can-Am – along with an aftermarket roll cage – anyone is eligible to compete.
Rolling into ERX this weekend in the Pro Mod class is Tim Farr and Kyle Chaney, who have separated themselves from the others after opening weekend in Chicago. In the Pro Stock UTV class, C.J. Greaves has stuck another iron in the fire – the defending TORC champ (in both Pro 4×4 and Pro 2wd) swept the opening rounds in Chicago.
The forecast for Saturday is a steamy 91 degrees. I've packed my sunscreen, sunglasses and ear plugs to calm the roar.
Rounds 3-4 of TORC action begin at 10:00 Central Saturday and Sunday, June 10-11 at ERX Motorpark in Elk River, Minn. If you can't join me to take in all the action live this weekend, you can still catch the race by tuning in to the AMSOIL Racing Facebook page. I hope you've enjoyed me sharing the love that is off-road racing. This season is sure to be rowdy.
We'll see you at the races!