Team Hybrid Sets the Import Standard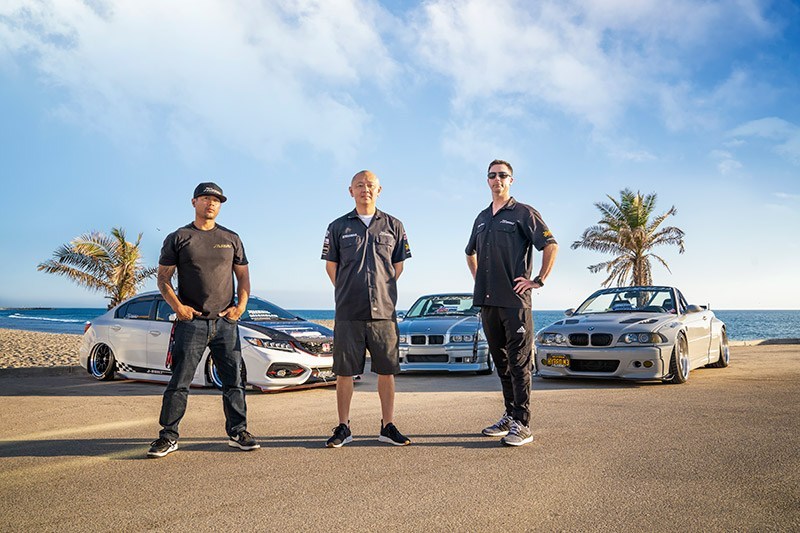 It's no small feat to organize a group of tuner enthusiasts and turn it into a well-respected car club. Never mind one that is capable of steady accolades, awards and reverence in a highly-competitive scene.
That's exactly what James Lin, Team Hybrid Founder and President, did 24 years ago. He's steered his crew to unrivaled success ever since. In fact, Team Hybrid now resides at the top of an unspoken hierarchy in the import tuner world. Team members consistently reach heights that fellow enthusiasts may pursue, but rarely achieve.
Team Hybrid strives to be the best
That's why James Lin and Team Hybrid were selected as participants in the AMSOIL 2019 Company of Enthusiasts campaign. They stake their reputation on the principle of being the best, much like AMSOIL. They don't want to just look the best, they want to be the best.
Shop AMSOIL Products for your Tuner
That principle is seen in the professionalism and passion on display at every show, event and in every magazine feature they land.
It's not enough to have an impressive show-worthy car to be part of Team Hybrid. One must also demonstrate the ability to be part of a team, lead by example and share the common goal of representing the hybrid tuner scene with utmost respect and "Hybrid Luv," the team's motto.
Check out the video below for a glimpse into the world of Team Hybrid. You can catch their latest feature in PASMAG'supcoming Special Edition Tuner Handbook, where San Diego chapter's Romel has the first-ever wide-body FK7 with a fully built L15B7 SI motor swap. There is no other vehicle like it in the world. Also noteworthy is this PASMAG online article featuring Nevada chapter's Anthony Morfin's 2011 Dodge Challenger, which recently captured the top award in PASMAG's Tuner Battlegrounds Elite Tuner category. These are not out-of-the-ordinary occurrences; just more evidence of success in Team Hybrid's never-ending quest to make history.