AMSOIL Helps Team FTF Cycles Achieve 8 Land-Speed Records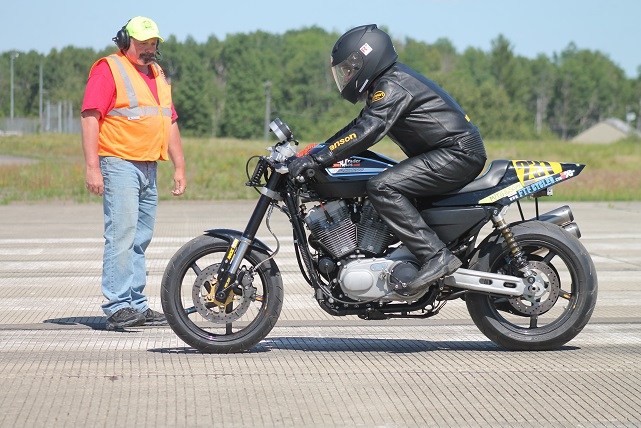 The competitive realm of racing spans the landscape, encompassing virtually every form of transportation. The need for speed has found its way into everything from lawnmowers to heavily modified cars and motorcycles, leading enthusiasts on an endless pursuit to generate more power and performance in their quest for max velocity.
One example of such enthusiasts includes Dan Pike and Scott Settino of FTF Cycles, who recently put their road-race-prepped XR1200 to the test at the Loring Timing Association's "Maine Event" held July 11 at the former Loring AFB. According to the press release: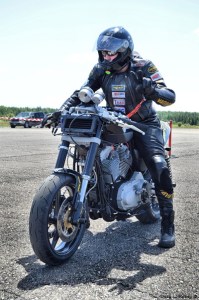 With rider Scott Settino aboard the XR, the team was able to set 2 records in the M/PG-1650/4 class and 2 records in the M/PF-1650/4 class with a personal best top speed of 144.237 mph. Dan Pike, crew chief and owner of FTF Cycles, piloted the machine in the M/TG-1650/4 and M/TF-1650/4 classes, setting records at the mile and 1.5 mile in each of those classes, securing 4 records of his own with a personal best of 142.884 mph. Team FTF Cycles pioneered 4 separate classes, setting records for the mile and 1.5 mile recorded speed in each class giving the team 8 total records.
This was a remarkable first-ever attempt at achieving a land-speed record, and we're proud to report it took place with AMSOIL 20W-50 Synthetic V-Twin Motorcycle Oil in the crankcase.
Several years ago we collaborated with Dan Pike to provide synthetic lubricants for an IronWorks Magazine tech feature as they transformed their stock 2009 XR1200 into a street-worthy, track-day-capable, hot rod of a bike (now a record holder). With AMSOIL products installed throughout, they produced a series of editorials that led them to the famed Louden, N.H., racetrack for testing. Says Pike of what happened next, "It turned out so well that we thought it would be competitive in the Loudon Road Race Series. We entered it in multiple events in the season of 2013. With 60 year old rider Scott Settino aboard the bike, we were able to podium the bike in 21 out of 21 events despite the fact that we were running an air cooled pushrod motor against a sea of foreign machines. We finished off the season with 14 firsts, 6 seconds and 1 third. AMSOIL was there for us during that campaign, providing us with the needed fluids once again."
The rest, as they say, is history.
AMSOIL congratulates Dan Pike, Scott Settino and the whole crew at FTF Cycles for coming in hot and landing this record of a win.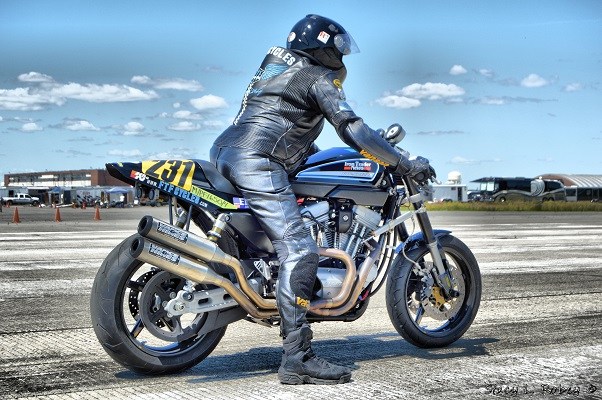 Photos courtesy of Stacey Robey & C. Pike
From top:
Dan Pike pilots the XR on a record breaking run (C Pike Photo) 
Scott Settino ready to run (Stacy Robey photo) 
Scott Settino prepares to launch the XR (Stacy Robey photo)