AMSOIL Garage Helps Racers Compete on Race Day
Hey, race fans! Did you miss me?
While I've been at home preparing my newborn son for racing glory (see insert), my co workers have been doing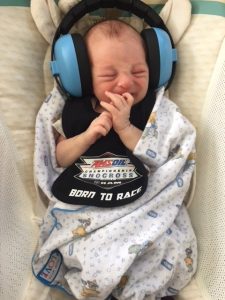 some pretty awesome things around here. Awesome things like working with KR4 Performance to provide the new AMSOIL Garage at all 13 rounds of the AMSOIL Grand National Cross Country (GNCC) Series.
The AMSOIL Garage is a dedicated area where grassroots competitors and privateers can go to have their dirt bikes and ATVs serviced with AMSOIL products at no charge. It's great for them because they don't have the deep pockets of a professional racing team. It's great for us because it continues our history of supporting racers coming up through the ranks.
KR4 Performance provides mechanics to help with things like bleeding brakes and clutches; installing handlebars and grips; and other minor maintenance. In addition, the AMSOIL Garage offers a drum for racers to recycle used oil. With the purchase of three quarts of AMSOIL synthetic oil, racers receive a free pair of ODI grips and grip donuts.
Recently, our Race and Events team make the trip to Snowshoe, W.Va. for the historic AMSOIL Snowshoe GNCC to observe the AMSOIL Garage in action. They packed their rain ponchos and mud boots and headed East where they were met with torrential downpours and mud holes.
The Snowshoe's downtown start line proved to be the cleanest section of the two-hour-plus course. Riders returned from the woods covered in mud so thick they couldn't grip their clutches.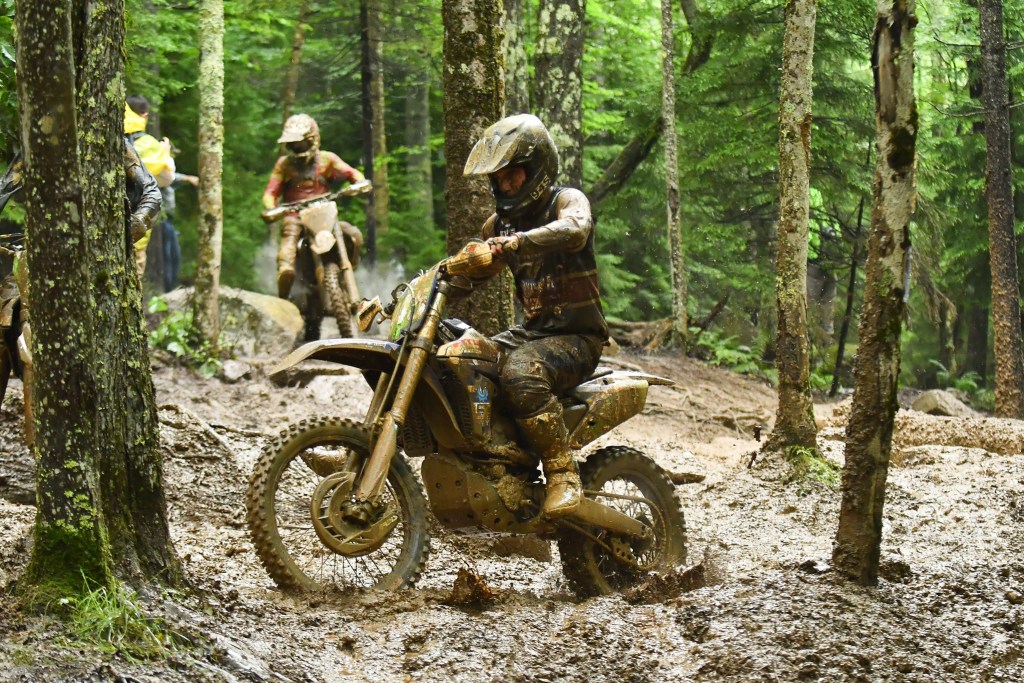 Lance Ervin, a local racer who often works out of town and doesn't have much time to work on his bike, showed them firsthand the effectiveness of the AMSOIL Garage. On Saturday, he brought his bike over to the Garage to have Colin Keegan, one of KR4's mechanics, take a look at it. After hours of work and multiple trips to the parts store, they repaired the clutch cylinder. Ervin was able to race on Sunday with no issues. While working on his bike, Keegan provided good advice on preventative maintenance.
"I've had people show up who weren't going to be able to race unless I could fix their bike," Keegan said. "But I ended up figuring it out and they got to race. That's definitely one of the most satisfying parts – knowing you made someone's weekend."
Be sure to check out the AMSOIL Garage at remaining rounds of the AMSOIL GNCC Series. Racing resumes Sept. 15-16 in Harpursville, N.Y.
We'll see you at the races!