The difference between the AMSOIL Lines
Re-posted from prior From The Presidents
I wanted to post this older message sent to us dealers about a major quality upgrade from a couple years back. It still remains accurate and it helps explain what you are paying for within AMSOIL's Three tiered approach.
I also need to point out in regards to the photo below and signatures Alan Amatuzio is the President of AMSOIL and the energy behind the powerful direction this company has been taking through the pandemic. Dean Alexander is semi-retired and heads the corporate board of directors.
As of September 2020 as a dealer out in the field I can say we are picking up significant market share to say the least. As an independent dealer this observation is striking when other industries are cutting back and small business is having issues, AMSOIL dealers are doing well as finished lubricants demand expands and AMSOIL's partnerships are attracting new levels of customers we've never seen.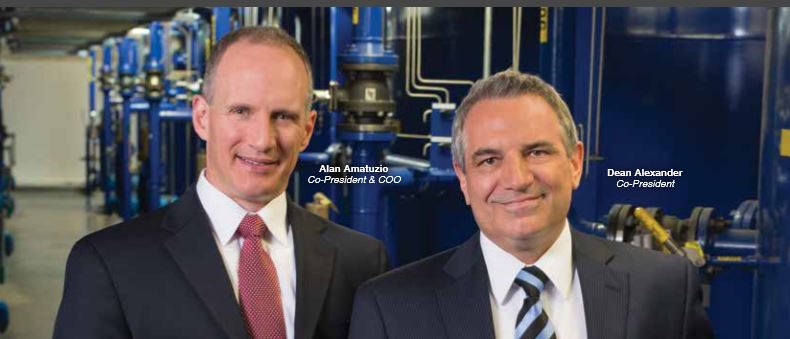 From August 2017
We've written a lot about direct fuel injection, turbochargers and variable valve timing in AMSOIL Magazine over the past year, and for good reason. These technologies are here to stay, and they're also really hard on motor oil. Add low-speed pre-ignition (LSPI) to the mix and it's clear that yesterday's oils won't hold up in tomorrow's engines. Gasoline motor oil specifications are changing soon to keep pace with these evolving technologies, much like they did for the diesel market late last year. GM dexos1® Gen 2 takes effect Aug. 31, and API SP/ILSAC GF-6 are coming in 2019. We are prepared, and you're getting a preview of our new passenger-car products in this issue. We've run our new formulations through the complete battery of tests required for the GM dexos1 Gen 2 specification. How do you suppose we did?
OE, for starters, provided 100 percent protection against LSPI in the engine test required by the GM dexos1 Gen 2 specification.1 XL did equally well preventing LSPI in the test, and its boosted formulation provides 25 percent more cleaning power than OE to help keep oil passages even cleaner. Speaking of boosted, XL now carries a service life of up to 12,000 miles or one year, whichever comes first.
Finally, there's the new Signature Series Synthetic Motor Oil. How do you improve the world's best motor oil? Very carefully. This was no easy task – the existing formulation is exceptionally good. After more than two years and countless iterations run through bench, dyno and field tests, Signature Series delivers on all fronts. It has 50 percent more cleaning power than OE, and it protects turbochargers 72 percent better than required by the GM dexos1 Gen 2 specification.2 It delivers 75 percent more wear protection3 and, like OE and XL, it also provided 100 percent protection in the GM LSPI test. This is the best motor oil we've ever built.
You have a lot to be excited about. You have a reputable third-party organization, AAA, telling the public that synthetics outperform conventional lubricants by an average of 47 percent and are worth the price difference. You have programs designed to create curiosity and help retain valuable customers and accounts. And you get to sell the best lubricants in the world. What a great time to be an AMSOIL Dealer.