Products change, but the Dealer opportunity remains
AMSOIL is reacting faster and with better products than our competitors held back by their stockholders. Their marketing delivers empty promises!!
Our top-selling products shed light on the state of the lubricants industry.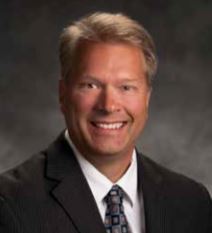 Dan Peterson | SENIOR VICE PRESIDENT, DEALER SALES AND MARKETING
Interesting Changes in Demand
The synthetic lubricant market has changed over the past five years. Sales of entry-level synthetics, like OE Synthetic Motor Oil, and higher value products, like Signature Series Synthetic Motor Oil, have grown. Powersports products have changed a great deal, too. Our introduction of specific product families, like ATV/ UTV and dirt-bike products, has eased the decision-making process for customers and provided Dealers with new opportunities. When I started at AMSOIL in March 2007, our biggest sellers were…
Signature Series 5W-30 Synthetic Motor Oil (ASL)
15W-40 Synthetic Heavy-Duty Diesel and Marine Oil (AME)
20W-50 Synthetic V-Twin Motorcycle Oil (MCV)
INTERCEPTOR® Synthetic 2-Stroke Oil (AIT)
Contrast that with today's top sellers:
1. Signature Series 5W-30 Synthetic Motor Oil (ASL)
2. 20W-50 Synthetic V-Twin Motorcycle Oil (MCV)
3. Signature Series 15W-40 Max-Duty Synthetic Diesel Oil (DME)
4. AMSOIL Oil Filters (EAO, EA15K)
5. Signature Series 5W-20 Synthetic Motor Oil (ALM)
6. Severe Gear 75W-90 (SVG)
7. OE 5W-30 Synthetic Motor Oil (OEF)
8. Signature Series 5W-40 Max-Duty Synthetic Diesel Oil (DEO)
9. XL 5W-30 Synthetic Motor Oil (XLF) 10.Signature Series 0W-20 Synthetic Motor Oil (ASM)
Signature Series 5W-30 is by far our top-selling product and will be for the next couple years. While our largest seller, it's not growing like other Signature Series viscosities. The 0W-20 viscosity boasts the highest growth rate within the family thanks to many newer vehicles leaving the factory with lighter viscosity oil in their crankcases. Overall, Signature Series gasoline motor oil is growing well and is our top choice for enthusiasts who want the best.
In the powersports market, 20W50 Synthetic V-Twin Motorcycle Oil continues to be our top seller. Other products, however, are driving overall growth in the market due to declining sales of Harley-Davidson* bikes and a general decline in riders overall. Our ATV/UTV products have the highest growth rate in the powersports market. This represents a great opportunity for you to capture new sales in a high growth market segment.
Upgrading Older Diesels
Signature Series 15W-40 Max-Duty Synthetic Diesel Oil is close behind in third. Its sales passed 15W-40 Synthetic Heavy-Duty Diesel and Marine Oil sales a long time ago and is the top choice for diesel enthusiasts who want the best. While the older Synthetic Heavy-Duty Diesel and Marine Oil has an outstanding history and still provides outstanding protection and long drain intervals in older diesels, industry specifications have been updated three times since we introduced the oil. Customers with older diesels can certainly continue to use it, or they have the option to transition to our Max-Duty or Heavy-Duty diesel oil product family for best protection.
(Side note from Oil Ordering) Many dealers are substituting the AMO 10W-40 for the old AME as it's a more robust formulation for older diesels, better base stock and the highest levels of anti-wear those engines were used to using. Plus the 10W-40 offers a benefit in colder climates and is a broad use product for gas engines and motorcycles using 40 weight oils. 
Filters and OE Sales On the Increase
AMSOIL Oil Filters are our number four seller. Motorists usually pair them with Signature Series Motor Oil for outstanding wear protection. AMSOIL Oil Filters offer industry-leading 99 percent efficiency at 20 microns in capturing small, wear-causing particles, in addition to increased dirt holding capacity.
OE 5W-30 Synthetic Motor Oil comes in seventh. It's our best-selling product in the retail channel. It provides an excellent combination of good wear protection with a reduced price for people switching to synthetics for the first time. It also offers good profitability for retailers at a price comparable to other highly regarded brands. However, it's not designed to compete with low-cost private-label synthetics and bottom feeders.
While sales of XL 5W-30 Synthetic Motor Oil, our ninth-best seller, aren't growing, the 0W-20 and 5W-20 viscosities of XL Synthetic Motor Oil continue to grow. XL provides a nice balance of boosted wear protection and extended drain intervals at a price below Signature Series. It continues to provide excellent value for customers and our retail partners.
(Oilordering note) – My own XL Sales are actually on the increase over OE or Sig Series because we are converting our motorcycle and powersports customers to using AMSOIL in their cars and trucks for their first time. XL makes gains performance wise for a price below most of the on the shelf "so called" synthetics. 
We continue to expand our product line with new products and innovative packaging, like our award-winning easypacks. Although the top sellers may change, you can depend on AMSOIL to introduce exciting products and packaging that help customers solve problems – and help you grow sales.