Lubricant specifications are here to help.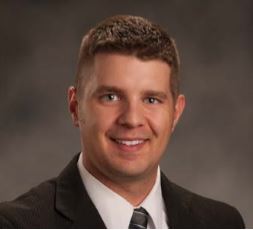 Matt Erickson | DIRECTOR, TECHNICAL PRODUCT MANAGEMENT
Specs can be confusing if you miss these three points.
Let's step back in time for a minute. It's the 1920s. You're cruising around town in your Ford* Model A or maybe your Nash* Advanced Six Coupe. You're off to the theater to see the latest Charlie Chaplin picture. Life is good.
But your car needs motor oil. How can you be sure of the oil's performance? Will it provide the quality needed to keep your engine humming?
This dilemma is why we have motor oil specifications today. Back then, there was no telling what motorists were getting in each can of oil they purchased. One oil might offer good engine protection while another solidified in the cold, evaporated in the presence of heat and delivered all around poor performance. The industry quickly realized the need for a simple way to assure motorists the oil they were buying wouldn't ruin their engines.
Setting The Most Basic Standard – The API
Eventually, the American Petroleum Institute (API) introduced its first gasoline motor oil performance specification – API SA. Motorists could look for oils recommended for the API SA specification and know that they were safe to use in vehicles built in 1930 and earlier. Soon, the API SB specification was introduced to supersede the previous specification. Fast forward several decades and now API SN PLUS is the current gasoline motor oil specification, with API SP/ILSAC GF-6 set to be introduced next May.
Today, the market is loaded with lubricant specifications, which is one reason many motorists don't understand them. In addition to API, there's ILSAC, ACEA and JASO specifications. And don't forget the dozens of specifications published by the automakers themselves, like GM* dexos® 1 Gen 2 or Chrysler* MS-6395. Plus, we have several transmission fluid specifications, like MERCON* LV and DEXRON* III.
Clear as mud, right?
Understanding lubricant performance specifications isn't that difficult if you identify a few key points.
1) A lubricant performance specification is a set of minimum performance standards. Say you turn to the back of your owner's manual and see that the original equipment manufacturer (OEM) recommends using a 5W-20 motor oil rated for API SN PLUS. That means you can safely use any 5W-20 motor oil recommended for API SN PLUS. To earn that designation, the oil must demonstrate a minimum level of performance in a range of motor oil bench and engine tests. These tests are designed to screen for wear protection, stability in the presence of heat, engine cleanliness and more. These standards usually set the minimum performance standard for conventional oils, which is a pretty low bar. That means two lubricants recommended for the same specification (API SN PLUS, for example) do not necessarily provide equal performance and protection. Lubricants meeting the specification requirements have only met the minimum performance requirements, leaving room for significant differences in performance.
2) Many OEMs publish their own motor oil performance specifications. For decades, API and other industry lubricant specifications were the only game in town. This kept things relatively simple. Then, General Motors* introduced its GM dexos 1 spec in 2011, further confusing things for consumers. An OEM might determine its engines require oil that offers better performance in certain areas than required by industry specifications, hence the need for its own specification. European OEMs have been doing this for years. Thus European labeled oils…
3) Specifications aren't the same as brands. You might hear owners of GM vehicles say that they need to use "dexos oil" in their engines. There's no such thing as a brand of oil named "dexos." What the driver means to say is he or she needs to use an oil that is made for the GM dexos specification. This is a key difference because they might falsely think they have to use the OEM-branded fluid to maintain their warranty when they can, in fact, use any oil recommended for the dexos spec.
Lubricant specifications are designed to help motorists, but at the end of the day they're just recommendations. The Magnuson-Moss Warranty Act guarantees you the freedom to choose whichever oil you think is best for your vehicles and equipment. An OEM cannot deny warranty coverage simply based on the oil you use. For the record, AMSOIL recommends consulting your owner's manual for the recommended viscosity and oil specifications and using an oil that lists those on its label.
Profits are with set minimums (Specifications) – Performance exists when they are enhanced further
Lubricant specifications also simply set minimum performance requirements. We're not satisfied with "minimum" performance here. That's why customers who want the best protection should use AMSOIL instead of just any old oil recommended for their vehicles. For proof of how AMSOIL products exceed the toughest specifications, visit www.amsoil.com/performancetests.aspx