Slowing down Brings Victory to Alexander Rossi
(An older post I wanted to bring back as it's a good read!!)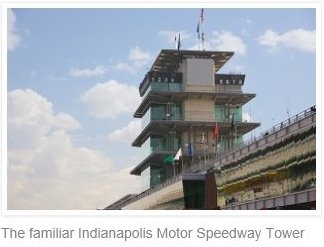 Sunday we watched the 100th running of the Indianapolis 500, and what a surprising finish. Rookie Alexander Rossi was at the right place at the right time, in the lead when the rest of the leaders had to pit for fuel, and with a bit of easing on the accelerator he was able to coast to victory and "drink the milk." In point of fact, he did not even have enough fuel to circle the track and reach Victory Lane, but he did what he needed to do to reach the finish line on fumes, an exciting nail biter with lessons for all.
As I noted last week I've been a lifetime fan of the Indy 500. And I'm not the only fan of this American classic. In addition to a massive national audience, 350,000 fans filled the stand and the infield at the famed two-and-a-half mile oval.
As the 500-mile race neared its conclusion, many familiar names were jockeying for position for the final rush. Tony Kanaan was a hopeful again as well as Carlos Munoz, Josef Newgarden, Charlie Kimball and James Hinchcliffe. But an ominous observation was being made by the announcers. There were too many laps since they last pitted for fuel and tires and one more pit stop was going to be necessary to catch a splash of fuel to survive to the end.
We All Can Learn From This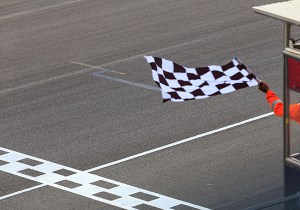 That was a dramatic moment. Rossi's team captain believed he could make it to the finish and he was instructed to stay out on the track but slow down to conserve fuel. The broadcasters excitedly counted the number of seconds the leaders spent re-fueling.
This one took three seconds of fuel, that one four seconds. But the whole process of stopping for a "drink" was excruciatingly painful for these drivers. Rossi did indeed finish the race, but was immediately out of fuel and coasted to a complete stop by the end of the backstretch.
One big takeaway for me was that in order to conserve fuel at the end of the race Rossi was instructed to slow down. I remember, during the mid-70s, when the national speed limit was reduced to 55 miles an hour in an effort to reduce dependence on oil. The idea was criticized and, even though the fuel savings were marginal (.5 to 1 percent), there was a measurable impact. For Rossi the measurable impact was a payday of $2.5 million.
AMSOIL has the answers to help you
There are other ways to improve fuel economy besides driving slower. One is to keep proper air pressure in your tires. AMSOIL also has products that also produce a measurable impact on fuel economy and conservation. Over-the-road truckers can get more miles on a gallon of fuel with our premium 5W-40 Synthetic Diesel Oil. Car owners who have discovered our P.i. Performance Improver Gasoline Additive appreciate the improved fuel efficiency it provides (up to 5.7 percent.)
They say little things can make a big difference in life. You may not get the same payout as Alexander Rossi, but you will certainly enjoy some benefits.