How many people must you contact before acquiring a new customer?
Identifying that number can give a huge boost to your business.
Bryce Malone | VICE PRESIDENT, DEALER SALES AND SERVICE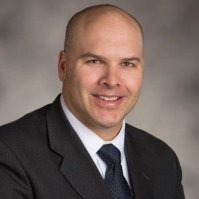 Nobody makes a new customer out of every person he or she meets. Sometimes you have to talk to several people before you find someone who wants to become a Preferred Customer. Sometimes the first person you talk to jumps in head-first. You usually have to visit multiple potential retail accounts before one decides to register, and oftentimes you have to visit them more than once. The same is true for commercial accounts, Dealers and catalog or Internet customers; only a certain percentage of them will become buying customers.
How many potential Preferred Customers (P.C.s) do you typically have to talk to before one of them becomes a P.C.? That number will vary from one Dealer to the next. Once you identify your average, you can really harness the power of goal-setting and grow your business. For example, if you know that you typically have to engage five people before you find someone who wants to be a P.C., then you know that you have to engage 20 people a month to register four new P.C.s. If your goal is to register 20 new P.C.s per month, then you know you have to engage at least 100 people per month. Identifying that number will allow you to set realistic goals and clear direction on how to reach those goals.
I'm not saying this is simply a numbers game. You can take steps to develop professionally and improve your sales. The simple fact is, however, that you will have an average, and knowing that average can help you reach your goals and improve your sales. Above all, remember not to treat prospective customers like numbers. When you face a little negativity, don't just count that person as "number four" on your way to that magical fifth prospect who is likely to become a P.C. Follow through, treat people right and you might just see that average increase.
Growing your business can seem tough but it's actually easy as demand is there – just try and evolve!
Recruiting new customers can seem like a daunting task, but it isn't as difficult as it seems. Lots of people are willing to "try out" a P.C. membership. Many are also eager to try starting an AMSOIL Dealership. We've encouraged you to be selective with your recruitment efforts and seek new Dealers who shore up your weaknesses and share your drive for success, but that doesn't mean you should turn away people who come to you and show interest in starting their own Dealerships. In those cases, get them registered; then it's up to you to identify those with the most potential and invest your time accordingly. We've seen it play out firsthand – we assign hundreds of new Dealers per month to T1-Certified Dealers (and pay out the commissions earned through the Dealer Onboarding Program). They all came to us interested in starting their own businesses. Some of them follow through the Onboarding Program to completion; others drop out along the way. Those who follow through are clearly the ones who deserve more attention and grooming. Focusing your attention on the Dealers with the most potential will free up your time to devote more attention to recruiting new Dealers, customers and accounts.
Find your niche. So many outlets to find new customers.
We have more resources than ever at our disposal to get the word out – email, social media and online marketing, along with some of the tools that have been around a long time, such as catalogs, trade shows and events and, of course, word of mouth. Use them all to your advantage. Each contact made through one of these methods takes you one step closer to your next customer.
Identifying your number, setting your goals and approaching as many people as possible to reach your goals will have a huge impact on your business, especially if you focus on multiple customer types. Register as many P.C.s as you can, knowing that only a percentage of them will make a purchase right away. Approach as many potential accounts as you can, and don't let a "no" slow you down. It's going to happen. Stay focused and know that if you follow through, you will be rewarded.
Following through is an important aspect of this. Getting huge numbers of people and accounts to register is great, but it's all for nothing if none of them make a purchase.
Share your story and passion with anyone who will listen and the rewards will pay off long-term, both in dollars and recognition. Then replicate your success by sharing your tips and tricks with the Dealers in your sales team.
It will be worth it, you'll see.
Are you a customer interested in looking into the home business opportunities?
AMSOIL Dealer Training 2016 – Helping our Dealers with success. If you are not an AMSOIL dealer why not look into it? Demand is everywhere. The issue is more supply. AMSOIL will put you on their corporate dealer finder once you are set up. Learn more on our AMSOIL Dealer information page.