Best in the West: Team Hybrid Dominates at Las Vegas Import Face-Off Event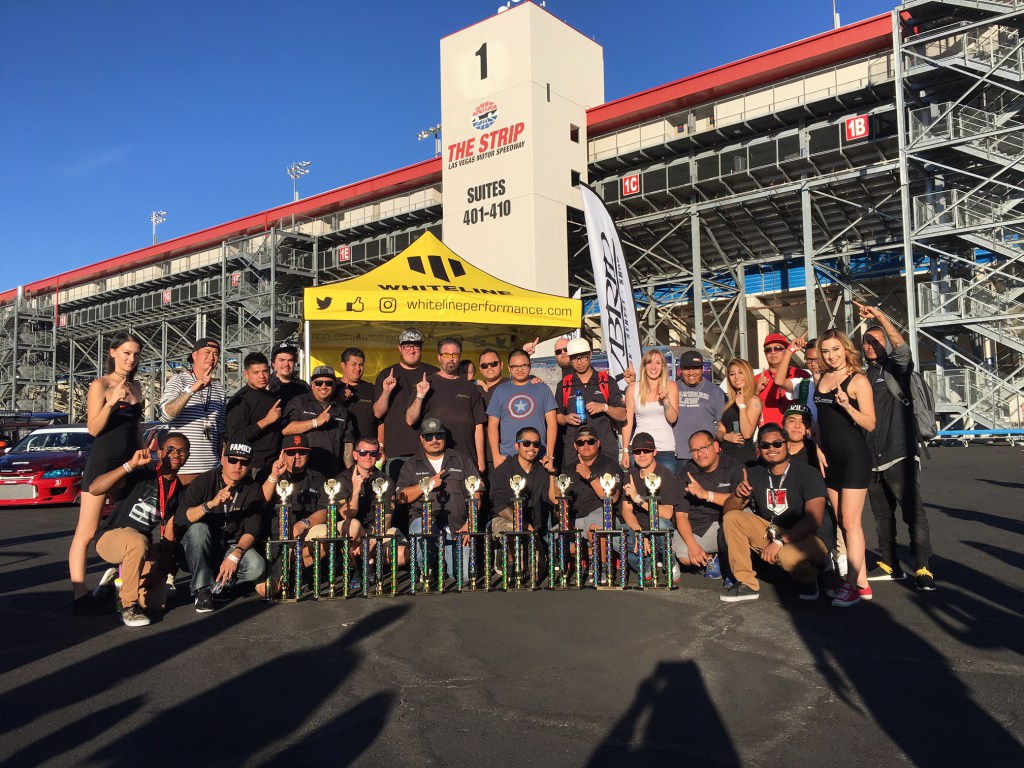 In the competitive arena of the Import Face-off (IFO) series, of which AMSOIL is the Official Oil, Team Hybrid consistently shows up on the West Coast to represent the epitome of a winning formula. This is apparent in both their vehicles and team mentality, which has earned them countless awards and the respect of their peers.
Their impact was evident at the Las Vegas IFO event that took place on October 15. Team Hybrid showed up with 24 vehicles, taking home 9 awards including the prestigious Best Team Representation-Overall Quality win. They currently occupy the first place position nationally in IFO Car Club points, standing at 210 points total. Their closest competition stands at 100 points total, so odds are good that Team Hybrid retains their lead and captures yet another big win for 2017.
Las Vegas IFO Team Hybrid Awards:
Best Nissan – Sergio Guevara 370Z
Best Mitsubishi – Mark Buffington EVO VIII
Best Euro – Robert David 5 Series
Best Scion – Robert Green xB
Best Display – Archie Concon Mirage
Best Other Honda – Shelby Rivera S2000
Best Paint – Eric McWilliams EVO X
Best FRS – Yoshi Nebril
Best Team Representation "Overall Quality" – Team Hybrid