Best Things to See and Do at Laconia Motorcycle Week
Ok – we are late in publishing this but just a reminder to look up the event for 2019 and have your maintenance done. Also these suggestions below are excellent in addition to perhaps doing some adventur motorcycling in the hills and geocaching. Perhaps you are a ham radio operator and do a little QRP low power operation? Fun stuff!!
Hey before any of this try out the one AMSOIL product we dealers are the most impressed with – Quickshot gasoline fuel additive – clean up that intake!! Want your bike to operate like new – carbon gone at an instant!!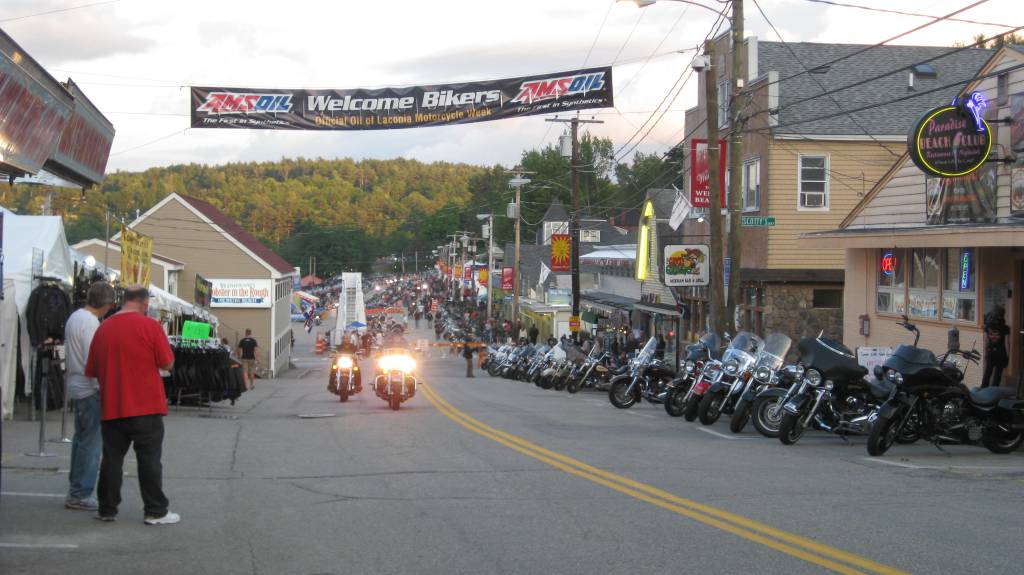 One of the best ways to make the most of riding season is to hit the rallies that draw like-minded enthusiasts together. And if you're going to hit a rally, Laconia Motorcycle Week should be near the top of your list. As the world's oldest bike rally, Laconia Motorcycle Week has perfected the rally model among a backdrop of some of the best scenery in the country. It pretty much takes over the state of New Hampshire, and the 2018 rally runs from June 9-17. If you're making the trek out east, be sure to hit these must-see sites.
Oh!! And's it's just another good reason to get out from Omaha for a break!!
Weirs Beach
Weirs Beach is home to Rally Headquarters and holds the majority of the action along the shores of Lake Winnipesaukee. Known as Ground Zero, this is the entertainment and vendor hub of the rally. Consider it your basecamp and the place to see and be seen in between rides.
New Hampshire Motor Speedway
Twenty minutes from Weirs Beach is another anchor destination for bike-week riders. New Hampshire Motor Speedway hosts demo rides, OEM vendors, live entertainment and, of course, racing. Here, bikers can get their AMSOIL oil change to keep their bikes ready for the miles ahead no matter the temps. Check out more on what NHMS has to offer throughout the week here.
Mount Washington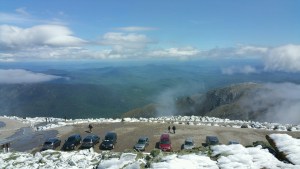 If you only choose one extracurricular activity during your trip to Laconia Bike Week, make it a trip up Mount Washington. It offers breathtaking views and a feeling of being on top of the world. It's also home to Mount Washington Observatory  where scientists work to understand weather patterns. I hear they may one day understand them.
You can reach the summit by motorcycle, corvair, car or train. If you want to ride, do it on the Mount Washington Ride to the Sky bikes-only tour. Bring a sweater; there's probably snow up there. Yes, even in June. Otherwise, the train is an excellent way to sit back, relax and enjoy the views while climbing 6,288 feet to the top.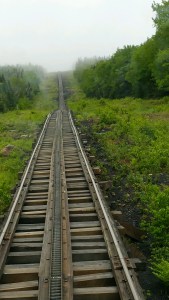 Ride the Winding Roads of New Hampshire
One of the biggest and best draws of Laconia Motorcycle Week is the picturesque landscape of rolling hills, lakes, waterfalls and wildlife. Riders will find themselves on open roads that lend endless opportunities to get in touch with Mother Nature with views straight from a storybook.
Get Your Passport Filled
Have you ever participated in a scavenger hunt? This is similar, except you know where you're going and what you're looking for. This is the way to see the best of Laconia Motorcycle Week and what the region has to offer. Participating locations often have great deals and specials for passport holders to make their visit even more worthwhile. Those who complete the entire journey, filling their passport with stamps at each location, receive a custom Laconia Motorcycle Week sweatshirt and patch to commemorate their achievement. Check out the full list of participating locations below and start planning your route now. We'll see you there.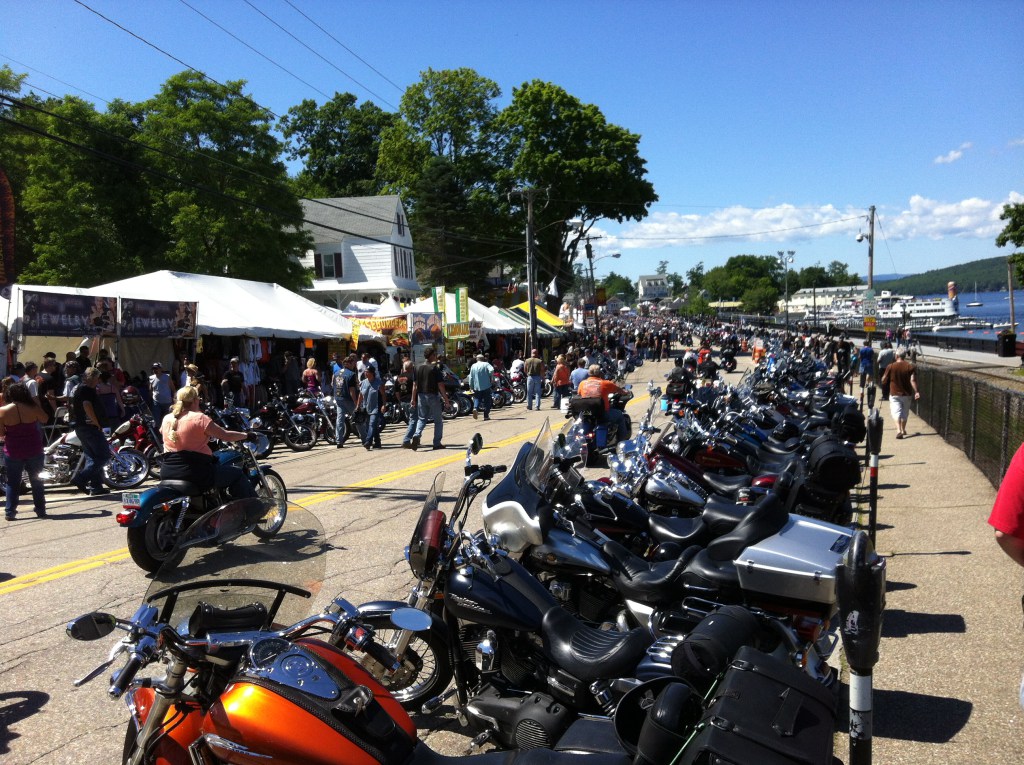 Participating locations on the Laconia Motorcycle Week Passport Program Presented by AMSOIL
| | |
| --- | --- |
| Business | Address |
| 104.9 the Hawk Live Broadcast | Stamp Location at Live Broadcast at Thurston's Marina |
| Bay Haven Lobster Pound | 101 Maple Street, Cornish, ME 04020 |
| Bentley's Saloon | 1601 Portland Rd. Arundel, ME 04046 |
| Connie's Ice Cream Counter at the Laconia Antique Center | 601 Main Street Laconia NH |
| EVL CYCLES | 3B Seavey Rd. Belmont, NH 03222 |
| Gilford Mobil Mart | 1400 Lakeshore Dr, Gilford NH |
| Harley-Davidson Shop of Rochester | 7 Crane Drive Rochester, NH 03867 |
| Headlines Boutique, LLC | 600 Laconia Rd. Tilton NH 03276 |
| Heli Bars | 20 Industrial Way Cornish, ME |
| Hobb's Tavern & Brewing Co. | 2415 Route 16 West Ossipee, NH 03890 |
| Honey Dew Donuts | 471 SR. 11 Farmington, NH 03835 |
| Iron Tails Saloon | 559 ME-109 Acton, ME 04001 |
| Newfound Country Store | 408 Mayhew TPk (Rte3A), Bridgewater, NH  03222 |
| Schuster's Tavern & Steakhouse | Gunstock Inn 580 Cherry Valley Rd. Gilford NH 03249 |
| Sea Dog Brewing Co: North Conway | 1976 White Mtn Highway N. Conway, NH 03860 |
| Settlers Green Outlet Village | 2 Common Court North Conway, NH 03860 |
| The Belknap Mill | 25 Beacon Street East |
| River's Edge Grille & Tavern/Indian Mound Golf Course | 332 Route 16B Center Ossipee, NH 03814 |
| Whiskey Barrel | 546 Main Street Laconia, NH 03246 |
| Woodstock Inn Station & Brewery | 135 Main Street Woodstock, NH |