I'm going to start posting all the short comments from customers here in the Testimonial category. There may not be any photo or long descriptions or paragraphs but just a simple comment..
So one of the AMSOIL dealers in our group (Denver area) owns a repair shop which specializes in Audi/ VW / Porsche BMW/Mini.
Ernie DiVita is the owner of PEAKEUROSPORT of Wheat Ridge, Colorado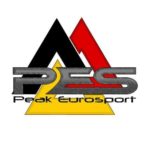 Check out their website if you need service in that area – Peakeurosport.com
Ernie explains why he loves AMSOIL:
"Mainly because it's one of the only true Synthetic oils and it does what it says it does.
It helps engines run better , with more performance , fuel mileage and extended drain intervals if one is to choose.
It protects engines, transmissions and drive lines in the harshest conditions and my customers love it because it gives them peace of mind with a fair price point.
On VW's ith the 2.o motors synthetics will foul plugs but not AMSOIL..!
Contact Ernie and staff if you are in  the area for "Peak" Audi, VW, BMW or MINI service!
Peak Eurosport, LLC
4465 Garrison St.
Wheat Ridge, CO 80033
Office Hours: Mon-Fri: 8:00-5:30, Sat: By Appt Only
Toll Free: 877-616-7325
Direct: 303-421-0365
Fax: 720-836-4601
Email: info@peakeurosport.com