From The Presidents
From April 2018 – I wanted to repost this on our website as it answers a few questions for customers and new dealers alike.  I must first point out that Alan Amatuzio is now the sole president of the company and Dean Alexander is now the chairman of the board after decades of service to us dealers and keeping the company a superior position of constant expansion.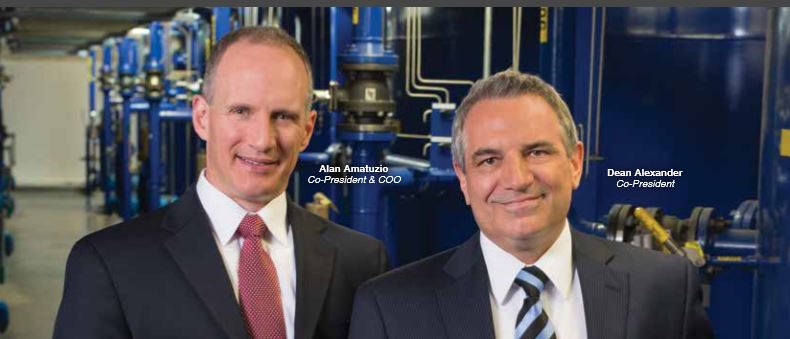 How the Dealer Network Began
For as many times as it's been told, the story of how the AMSOIL Dealer network was founded bears repeating. In 1972, AMSOIL founder Al Amatuzio developed the world's first synthetic motor oil to meet API qualifications. After years of research and hard work, he finally made the breakthrough he was looking for. He had done it. Al overcame countless obstructions to bring his oil to market and now he just had to keep up with production – or so he thought. AMSOIL synthetic motor oil didn't sell. It just languished on store shelves next to its much cheaper conventional-oil counterparts. No one had heard of synthetic motor oil, and therefore, no one understood why they should pay more money for this new product. It was hopeless. Al was looking at direct-sales alternatives when he met Shirley Green.
Shirley Green – Ideas leading to success
Shirley, a general aviation pilot of Wichita, Kansas introduced Al to the network marketing concept. The independent Dealer network was formed in 1973 and AMSOIL took off. Dealers breathed new life into the company and together, AMSOIL and its army of Dealers took the industry by storm. It was truly a revolution. While it started with one man, it took an army of enthusiastic and loyal Dealers to make it happen.
At the end of the day, we're as proud of our Dealer opportunity as we are of our products. AMSOIL was founded on the American ideals of independence and entrepreneurship, and the Dealer opportunity reflects them perfectly. Your success is not limited; it is derived directly from how hard you work and how well you serve your customers. This is never easy, but then nothing is that's worthwhile. Commitment and perseverance is all it takes.
Unconventional
It's also unique. There are other companies that employ network marketing, but there are none like AMSOIL. We are a network marketing/ direct sales hybrid offering robust national advertising support. We provide Commercial and Retail Account Programs. Our products are second to none. Nearly 45 years later, and there's still no comparison.
Are you sharing the opportunity with others? Don't keep it to yourself. If you haven't already, start building your team of Dealers today. Then, bring them with you to help us celebrate 45 years of the Dealer network this July in Duluth, Minn.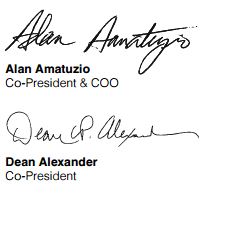 We Love the Uniqueness Of This Business
Editor Note: AMSOIL is the only company which sells its products using this network marketing hybrid which has a product in major public demand. No other network marketing system has a product which 90% of the demand and sales are outside of the dealer network its self.
While AMSOIL doesn't need any help to add to it's already stellar reputation we would ask the customers to help us expand our territory. All you have to do is when you visit any automotive related facility, auto parts store, etc., please recommend that they carry AMSOIL. I get more customers in both major cities (and small towns) calling to find AMSOIL products locally. See what you can find and if you don't see ample supply consider joining us yourself and getting a bonus for helping a local business stock the products or perhaps keep an inventory at your own place. A $3500 inventory will outfit your area with plenty for typical demands.  Call me at 605-274-2580 if you have more questions or read our dealer overview page and join so you can start the online training.