Ethylene Glycol 50/50 Pre-Mix Formulation
Help Prevent Metallic Corrosion and Erosion
Independent tests reveal AMSOIL antifreeze/coolants greatly surpass standards for metallic corrosion and erosion, achieving nearly perfect scores in ASTM corrosion and erosion testing on cast aluminum cylinder heads, steel, copper, solder, brass and cast
iron and aluminum water pumps.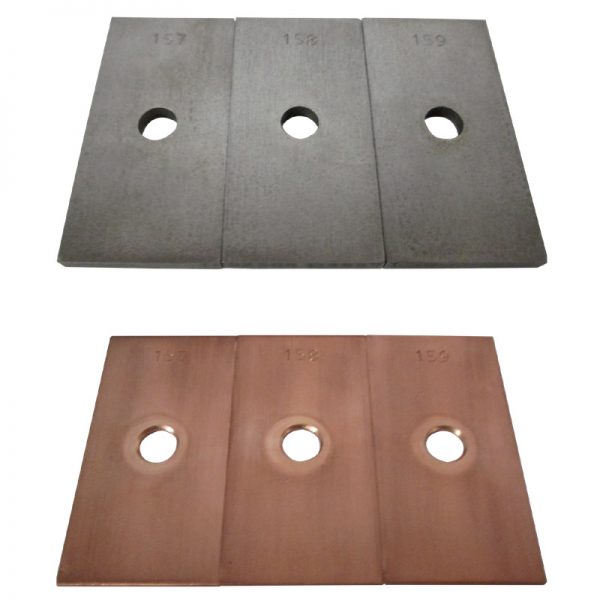 Based on results of the ASTM D2570 corrosion test.
Anti-Scale
AMSOIL antifreeze/coolants are proprietary formulations that do not contain phosphate, nitrite, silicate, borate or amine found in conventional antifreeze/coolants. These materials are responsible for almost all scaling issues in cooling systems, and they can also precipitate to form scale if the antifreeze/coolant inhibitor system is
at the wrong pH or mixed with incompatible products. AMSOIL antifreeze/coolants virtually eliminate scaling problems.
Call 800-579-0580 for competitive current price.
Or use the online preferred customer portal if you choose to order online.
Printable Product Data Sheet for Heavy-Duty Antifreeze & Coolant.
Buy & Pricing
Cavitation/Pitting Protection
AMSOIL's OTR Trucking Antifreeze effectively protects cylinder liners against cavitation erosion/corrosion pitting. Our package protects without the problems associated with nitrite and nitrite/molybdate technology. Nitrites can cause aluminum corrosion, and they are being banned from coolants used by a growing number of manufacturers in both the heavy-duty and automotive markets. The Trucking Heavy-Duty Coolant is a top-performing technology that performs extremely well in ASTM D7583 (John Deere Cavitation Test) testing.
Long-Life Formulations
AMSOIL Antifreeze/Coolants do not contain inorganic salts that deplete over time and turn into scale deposits. Their unique blend of organic acids provide durable and long-lasting protection of cooling system components. Our Passenger Car version can be used for 150,000 miles or five years, whichever comes first, in passenger cars and light trucks. This OTR coolant can be used for 600,000 miles, 12,000 hours of operation or six years, whichever comes first, in heavy-duty and off-road applications.
Astonishing results in it's ability to transfer heat due to years of additive refinement. Subsequently safeguards against corrosion and cylinder-liner cavitation more than competing products available commercially. Freezing and boil-over is now the last of your worries. Compatible with all other antifreeze and coolant colors and all plastics and elastomers (hoses, gaskets, etc.) found in cooling systems.
Provides superior protection for aluminum, steel, cast iron, copper, brass and solder alloys.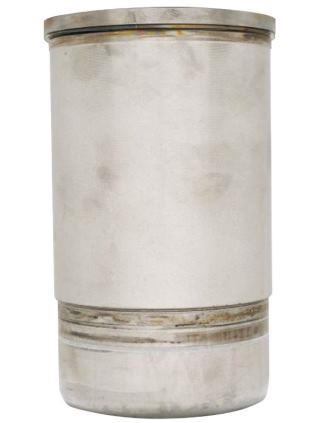 Compatible With Other Fluids
Our #1 Sales Point – ALL Amsoil's Antifreeze/Coolants are compatible with all ethylene and propylene antifreeze and coolant colors, as well as all plastics and elastomers (hoses, gaskets, etc.). However, mixing propylene and ethylene glycol formulations can make it difficult to predict freeze protection. If mixing for top-off is unavoidable, it is recommended to flush the cooling system at the next convenient opportunity.
AMSOIL HEAVY-DUTY ANTIFREEZE & COOLANT (ANTHD)
Pre-mixed 50/50 with high-purity water.
Fully formulated: DOES NOT require the use of supplemental coolant additives (SCAs) or extenders.
Proprietary hybrid organic acid (HOAT) formulation is further enhanced with anti-scalant, anti-fouling and water-pump
lubrication additives.
Phosphate-, nitrate-, nitrite-, silicate-, borate and amine-free.
Boil-over protection up to 265°F with a 15 psi radiator cap.
Freeze protection down to -34°F.
APPLICATIONS
AMSOIL Heavy-Duty Antifreeze & Coolant is recommended for applications requiring any of the following specifications:
ASTM D4985, D6210 • Case IH • Caterpillar EC-1 • Chrysler MS7170 • Cummins CES14603 • Detroit Diesel 7SE298, 93K217 • Fiat Professional; Fiat Truck • Ford WSS-M97B51-A1 • Freightliner 48-22880 • John Deere 8650-5 • Mack Truck CNH • MTU MTL5048, 5049 • New Holland • PACCAR: Kenworth, Peterbilt • TMC of ATA RP329, 330, 338 • US Military CID A-A-52624A
SERVICE LIFE
Long-lasting protection for up to 1,000,000 miles, 20,000 hours or 8 years, whichever comes first, in heavy-duty and off-road applications
Heavy-Duty Antifreeze & Coolant is the best option for mixed fleets of both passenger-vehicle and heavy-duty applications that want to use one antifreeze/coolant. Heavy-Duty Antifreeze & Coolant can be used in non-heavy-duty applications, but with a drain interval of 150,000 miles or five years, whichever comes first.
Directions for Use
Do not add water.
Do not remove radiator cap when engine is hot.
Antifreeze/coolant (new or used) is hazardous. Clean up and dispose of properly following local regulations.
Check and maintain coolant level at every oil-change interval.
Check owner's manual for additional maintenance and top-off guidelines.
AMSOIL PRODUCT WARRANTY
AMSOIL products are backed by a Limited Liability Warranty. For complete information visit www.amsoil.com/warranty.aspx.
HEALTH & SAFETY
This product is not expected to cause health concerns when used for the intended applications and according to the recommendations in the Safety Data Sheet (SDS). An SDS is available online at www.amsoil.com or upon request at (715) 392-7101. Keep Out of Reach of Children. Recycle used antifreeze/coolant and bottle.
Reviews
Best coolant
By  JERRY,  a  Verified Buyer  from  Florida   on  October 13, 2021
My truck runs 10-15 degrees cooler. Towed 5th wheel 2000 miles round trip passing through the Appalachian foothills. Temperature would rise while climbing but would quickly return to normal. I use the gear oil, diesel oil and diesel fuel treatment as well, no gauge to monitor temperature difference. The diesel fuel treatment improved my towing gpm. The coolant and diese fuel treatment is impressive no reason to doubt the benefit of the gear and engine oil.
First time flush
By  SIR JIMMY,  a  Verified Buyer  from  Orrville  on  July 02, 2021
My truck needed this (flushed), It worked out perfect, I did notice my truck seems to run a few deg cooler.
Great Product
By  KURT,  a  Verified Buyer  from  So Cal  on  December 02, 2021
I have a Dodge 2500 diesel, Mopar's antifreeze is quite pricey. I have confidence in Amsoil products. All vehicles in this household use Amsoil oil, motor and trans!! Keep it up!
Again, the best
By  RICH,  a  Verified Buyer  from  NC  on  February 04, 2022
First use. Water temps are a few degrees cooler especially when idling. Spills didn't leave any resudue. Superior performance and lasts forever. I'll never use anything else!
Buy & Pricing