From The President AMSOIL INC
Fall 2020 Message to Preferred Customers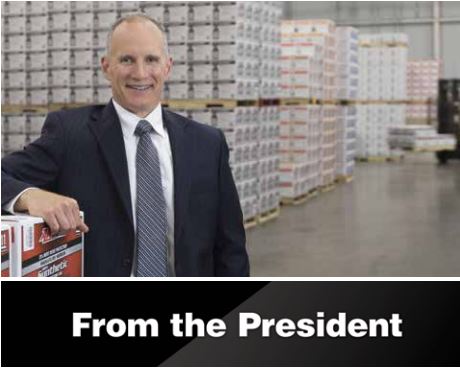 This issue of the Fall 2020 Preferred Customer AMSOIL Magazine has a nice feature on the history of the Ford* Mustang.* I've always been a Pontiac* guy, but there's no denying the Mustang's place in American muscle-car history. It has been a hot summer here in the Northland, and I have seen many classics on the road. If you're into classic cars and hot rods, we have an excellent line of products designed just for you: Z-ROD.  Z-ROD delivers advanced synthetic technology designed for the unique demands of classic cars. We introduced a new 10W-40 version this summer. It has the zinc and phosphorus flat-tappet cams need, plus a boosted additive package designed to fight rust and corrosion during storage.
Earlier this year we launched a new version of AMSOIL.com and introduced a new Canadian website, AMSOIL.ca. The outward changes were relatively minor, but the backend updates were substantial. Our new site allows us to run more promotions, and we are taking full advantage. We extended our offer for free shipping on orders of $50 or more through May and June as more people turned to online outlets due to COVID-19 shutdowns, and we ran additional product promos in July. You can expect more exclusive offers in the months ahead.
The pandemic has affected businesses everywhere and forced many layoffs. If you find yourself in this position, or if you are just looking for a way to increase your income, I'd encourage you to explore becoming an AMSOIL Dealer. An AMSOIL Dealership is a great way to add supplementary income selling the products you already know and appreciate to other people like you. It is not a get-rich-quick scheme and it requires lots of hard work, but with time, it can help you overcome adversity and, ultimately, find financial freedom. If that's something you are interested in, check out joinAMSOIL.com.
Alan Amatuzio
President & CEO